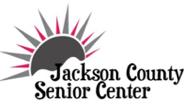 Jackson County Senior Center
---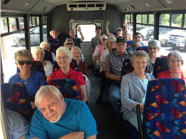 The Jackson County Senior Center is located at the Department on Aging facility and offers daily activities and services for the aging community. The center is certified as a Senior Center of Excellence by the North Carolina Division of Health and Human Services; the highest rating possible in North Carolina. The Jackson County Senior Center provides fun, engaging programs to promote health and wellness, socialization, and learning for the seniors of Jackson County.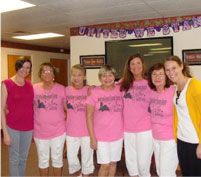 Mission Statement
The Jackson County Senior Center promotes positive aging by supporting older adults in their pursuit of a lifestyle that nurtures healthy, active and productive living.
Who is Eligible?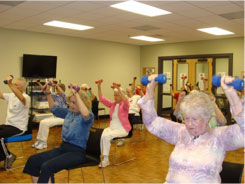 Hours:
Monday 8:00am – 5:00pm
Tuesday 8:00am –5:00pm
Wednesday 8:00am–5:00pm
Thursday 8:00am – 7:00pm
Friday 8:00am – 5:00pm
Some of the Center's Activities Include:
WELLNESS PROGRAMMING
MAHJONG
WRITING GROUP
HAND AND FOOT
WOODCARVING
BRIDGE
COMPUTER LAB
HIKING
FITNESS EQUIPMENT ROOM
ARTHRITIS FOUNDATION EXERCISE PROGRAM
CRAFTS
SPIN CYCLE
DANCE AEROBICS
MEN'S COFFEE
RAISED BED GARDENS
SENIOR GAMES
VOLUNTEER OPPORTUNITIES
CHESS
QUILTING
BINGO
YOGA
TAI CHI
SINGING
LINE DANCING
HEALTH SCREENINGS
TRIPS
MEXICAN TRAIN DOMINOS
Click here for this month's activities calendar.
For more information and to sign up for an activity, class or field trip call 828-586-5494.